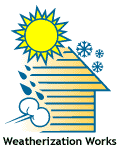 Weatherizing your home can cut down on utility usage and costs. LEADS Home Weatherization Assistance Program (HWAP) provides you with energy improvements to make your home safer, healthier, and more affordable to live in.
HWAP services include attic, wall and basement insulation; heating system repairs or replacements; air-leakage reduction; and other measures where appropriate.
The HWAP program works closely with the WarmChoice® Program to help off-set costs for eligible Columbia Gas of Ohio/NiSource customers and help more customers save energy. WarmChoice® is a Home Performance with ENERGY STAR® program.
Agency staff or contractors perform whole house diagnostics on each home to ensure that the best possible weatherization measures are completed. The focus of the weatherization measures is to identify and correct health and safety concerns and at the same time increase client comfort levels and energy savings.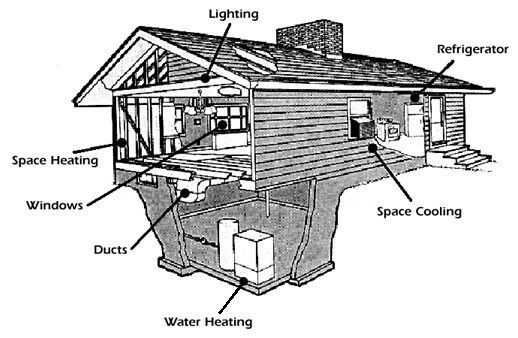 Home weatherization can result in a savings of 30% or more on energy bills, providing much needed assistance to families that are struggling during these difficult economic and high energy cost times. In addition, home weatherization reduces toxic emissions that are harming our environment.
HWAP is available at no cost for eligible Licking County residents.
You must also be at or below the 200% federal poverty guidelines.
LEADS staff are extensively trained, certified and/or licensed in their field of expertise and undergo intensive background screenings at hiring and throughout their employment.
HOW TO APPLY
Newark Service Center
160 Wilson Street
Newark OH 43055
740-349-8606 
Pataskala Service Center
12534 Adams Lane
Pataskala OH 43062
740-927-9861
Buckeye Lake Service Center
41 W. 1st Street
Buckeye Lake OH 43008
740-928-4481